Westfields International School
At Westfields International School, we are committed to providing a world-class education that nurtures the holistic development of our students. With a rich tapestry of cultures, exceptional facilities, and a dynamic curriculum, Westfields is your gateway to a bright and promising future.
Empowering Tomorrow's Leaders Today
At Westfields International School, we envision a world where every student is equipped with the skills, knowledge, and values needed to succeed in a globalized society. Our goal is to nurture well-rounded individuals who are not only academically proficient but also socially responsible, culturally aware, and ready to make a positive impact on the world.
Academic Excellence
Westfields International School offers a unique blend of educational programs, seamlessly integrating the Philippines' Department of Education (DEPED) curriculum with the internationally recognized Cambridge Assessment International Education (CAIE) framework. This fusion allows our students to receive a globally recognized education while staying rooted in the local context.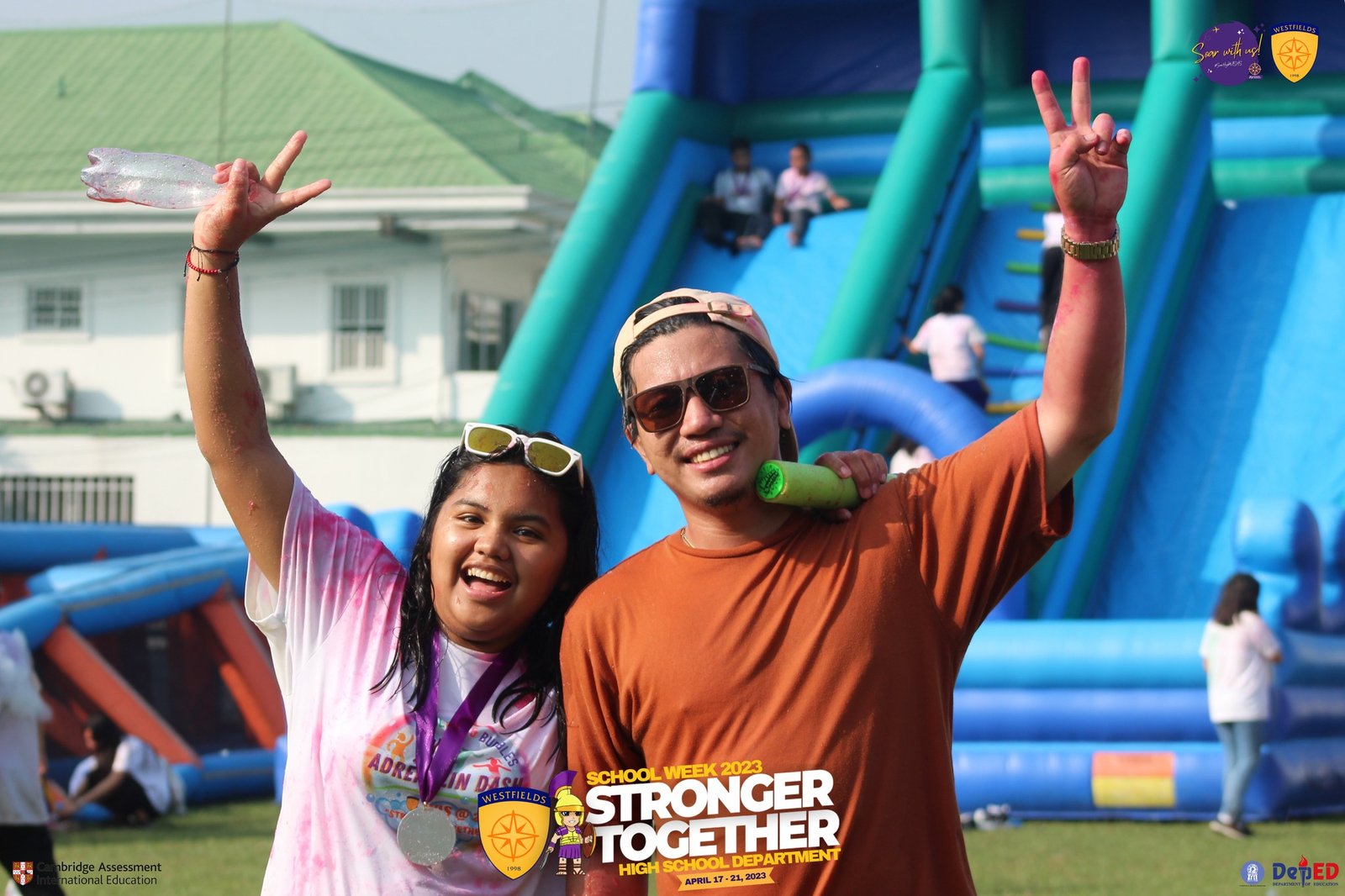 A World of Possibilities
We offer a range of prestigious international qualifications, including:
IGCSE (International General Certificate of Secondary Education): Providing students with a solid foundation in various subjects, preparing them for higher education and the challenges of the future.
Cambridge A Levels: Offering advanced and in-depth study in a wide range of subjects, these qualifications are highly regarded by universities worldwide.
AICE Diploma (Advanced International Certificate of Education): An internationally recognized diploma that equips students with critical thinking and problem-solving skills.
Cambridge Professional Development Qualification: Westfields is proud to be the only school in the Philippines offering this qualification, designed to enhance the professional development of educators and educational leaders.
SAT Testing Site: As an SAT testing site, we provide our students with the opportunity to take this widely accepted college admission test, opening doors to universities both locally and internationally.
Diversity at its Finest - Westfields is a Multicultural oasis
Our diverse student body represents more than 15 different cultures, creating a rich and inclusive learning environment. We believe that exposure to various backgrounds and perspectives enhances the overall educational experience, preparing our students to thrive in a multicultural world.
State-of-the-Art Facilities
Beyond the Classroom
At Westfields International School, we understand that education goes beyond textbooks and exams. We offer a wide range of extracurricular activities, including sports, arts, and community service, to ensure our students develop into well-rounded individuals with a strong sense of social responsibility.
We invite you to become a part of the Westfields family, where excellence in education, cultural diversity, and state-of-the-art facilities converge to create a truly unique learning experience. Discover your potential, explore your passions, and embark on a journey towards a brighter future with us.
Contact us today to learn more about enrollment, our programs, or to schedule a visit to our campus. Together, we'll empower tomorrow's leaders today at Westfields International School.