Cambridge Assessment International Education (CAIE)
Aside from our regular program, Westfields High School also takes pride in being the first accredited school in the region to offer the Cambridge Assessment International Education formed by the esteemed University of Cambridge.
Our Full Cambridge Programs offer the International General Certificate of Secondary Education (IGCSE) for 9th and 10th grades, the Advanced Subsidiary and Advanced Level Qualifications (A Levels) for 11th and 12th grades, and the Advanced International Certificate of Education (AICE Diploma) in conjunction with the A Levels.
Like the regular program, the Full Cambridge Program is offered in different learning modalities: face-to-face and online. However, the classes are smaller and employ a rigorous approach to ensure an intellectually challenging and rewarding experience. Learners only read four required syllabi or subjects (intensive approach), which they explore over an extended period (extensive approach). They may choose from our wide range of syllabi.
Our Full Cambridge Program has already produced alumni who qualified in the prestigious universities abroad like the University of Nottingham, New York University of Abu Dhabi, Purdue University, Arizona State University, Macquarie University, Teesside University, Monash University, Murdoch University, University of New South Wales, De Montfort University, Aston University, Academy of Art University.
Additionally, we also take pride in being the first and only school in the Philippines to be an accredited Cambridge Professional Development Qualifications provider.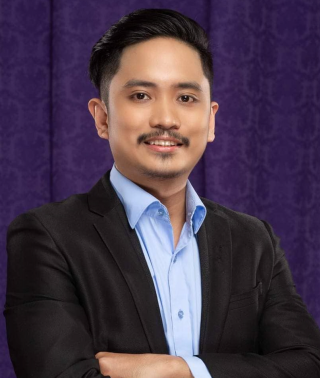 Darell Cunanan Naguit, LPT, MAELLT
Cambridge Head of Centre
Certified Cambridge Professional Development Qualifications Programme Leader (Cambridge Assessment International Education)
Doctor of Philosophy in Applied Linguistics (De La Salle University)
Master of Arts in English Language and Literature Teaching (Holy Angel University)
Bachelor of Secondary Education Major in English (Holy Angel University)
Licensed Professional Teacher (Since 2011)
Cambridge Head of Centre (Westfields International School – ph051)
Cambridge Professional Development Programme Leader (Westfields International School – ph051)
Cambridge Assessment International Education Exam Officer (Westfields International School – ph051)
Cambridge Assessment International Education Instructor for English Language and Global Perspectives and Research
12 years in the academe
Former High School Headmaster, Middle School Head Teacher, High School Head Teacher, Executive Assistant for Events Management and Brand Promotion at (Westfields International School)
Former Guest Lecturer (2017 – 2018) – Holy Angel University School of Education
Former School Improvement Plan Coordinator and Learning Resources Management and Development System Coordinator – Rafael L. Lazatin Memorial High School (Senior High School Department)
IGCSE

Cambridge A Levels

AICE Diploma

Cambridge Professional Development Qualification